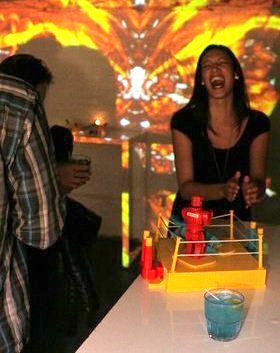 There's just something about progressive -- the sublime melodies, orgasmic climaxes, the happy euphoria of driving beats -- that breathes a sort of positive, happy magic into a space; whether that space is in your head, or in a roomful of revelers.

Add extraclubicular meetups, retro games like twister, and special surprises by organizers that love to think outside the box and you've got a great vibe where people can commune, let loose & dance their asses off.

Get on our email list . . . and join the party.
"A silky euphoria, sublime textures of neon light woven through a madd rush of kaleidoscopic sparks and manic speed, draped over a relentless, thumping consonance, connecting us as one joyful, beating, organism"
-- trance, def.